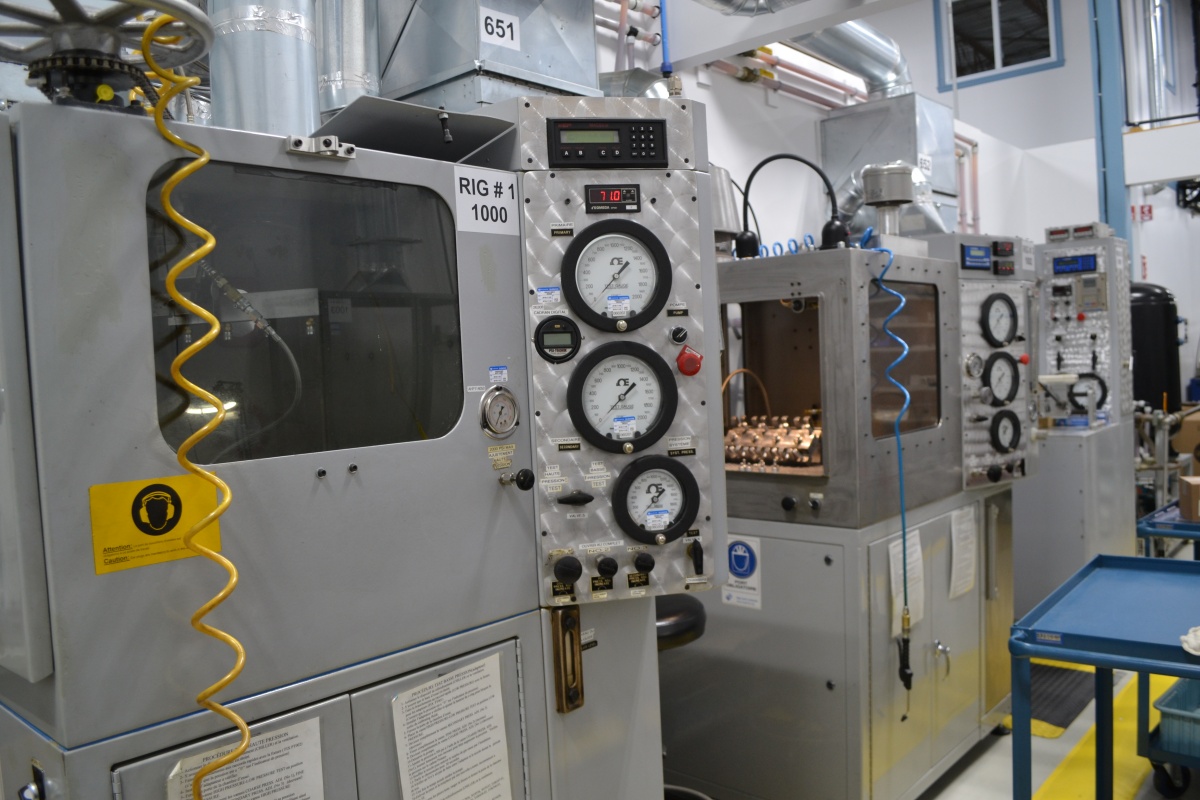 Our testing environment contains state-of-the-art equipment so we can meet the various demands of our customers.
From simple air pressure testing to pneumatic component calibration to fuel leak testing under 2,000 pounds of pressure, our equipment can be adapted to a wide range of verification procedures to validate the parts produced in our plant.
Our test bench No. 1 using a substitute calibration fluid in place of kerosene. Here we can recreate a wide range of environments to measure fuel loss and leakage control between 5 and 2000 psi. We are also able to conduct flow pattern tests on fuel injectors.